What does SODIMM stand for?
What does SODIMM stand for?
SODIMM stands for small outline dual inline memory module. These small modules are used primarily in laptops and Apple iMac systems.
An SODIMM consists of a number of memory components (usually black) that are attached to a printed circuit board (usually green). SODIMMs get their name because they are smaller and thinner than regular DIMMs. The gold or tin pins on the bottom of the SODIMM provide a connection between the module and a socket on a larger printed circuit board.
A typical 200-pin SODIMM is pictured below: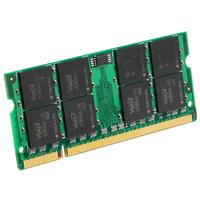 Helpful Links
Customer Comments