Corporate Discounts

Through this program all Corporate offices will receive:
Top Quality (Grade A) Memory Products
30-Day Money Back Guarantee
100% Product Compatibility Guarantee
Lifetime Replacement Warranty
Buy-Back Advantage Program
Dedicated Sales Representatives
Net 30 /Purchase Order Terms Available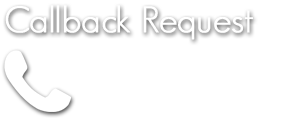 4 All memory is proud to support over 50,000 Corporations worldwide through our Corporate Partnership Program. This program allows all corporations to take advantage of significantly lower pricing when they channel their memory upgrade orders through our Corporate sales team. We also offer very flexible payment options including Net 30 terms (Purchase Orders) as well as Purchasing Cards for your convenience; open an account today to start.
Don't miss out on this opportunity!
LEARN MORE...
Contact one of our Customer Relationship Specialists!
1.800.566.3727
4 All Memory is a Missouri Corporation. Our Federal ID# is 43-1912853.
4 All Memory is a women-owned business. Our CAGE Code is 1YGH5