Money Back Guarantee
Better System Performance or Your Money Back... Guaranteed.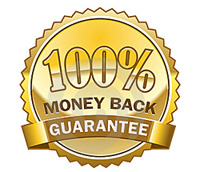 We want you to feel completely satisfied with your new memory. If you aren't happy with your memory for any reason or you don't see a boost in your system's performance immediately, simply return the memory within 30 days to receive a full refund of the purchase price. We try to offer the best support and guidance we can - if you are having any issues with installing or using your new memory, please make sure to check out our Troubleshooting Tips before deciding to return the product. Of course, if you are unhappy in any way, we will make returning your purchase as simple as possible.
Please see our Return Page for more details on returning your item.